This post is for use in the GIFT project workshop only. Do not syndicate.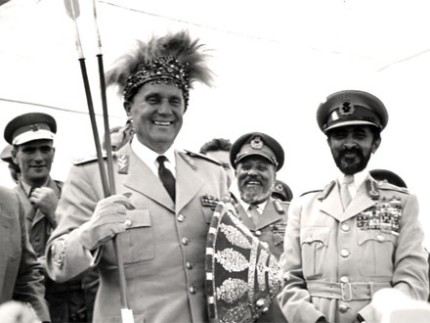 1959 – Marshall Twitto on a state visit to Ethiopia, visiting the historical battle site of Adwa. On this particular visit, he always also went hunting in Chefa and had lunch in Bathi with the leaders of the Damakli Tribe.
WHAT DID TWITTO TWEET WHEN HE WAS GIVEN A LION'S MANE AND A SPEAR?
#safari #lookinggood #travelgoals #badhairday