This post is for use in the GIFT project workshop only. Do not syndicate.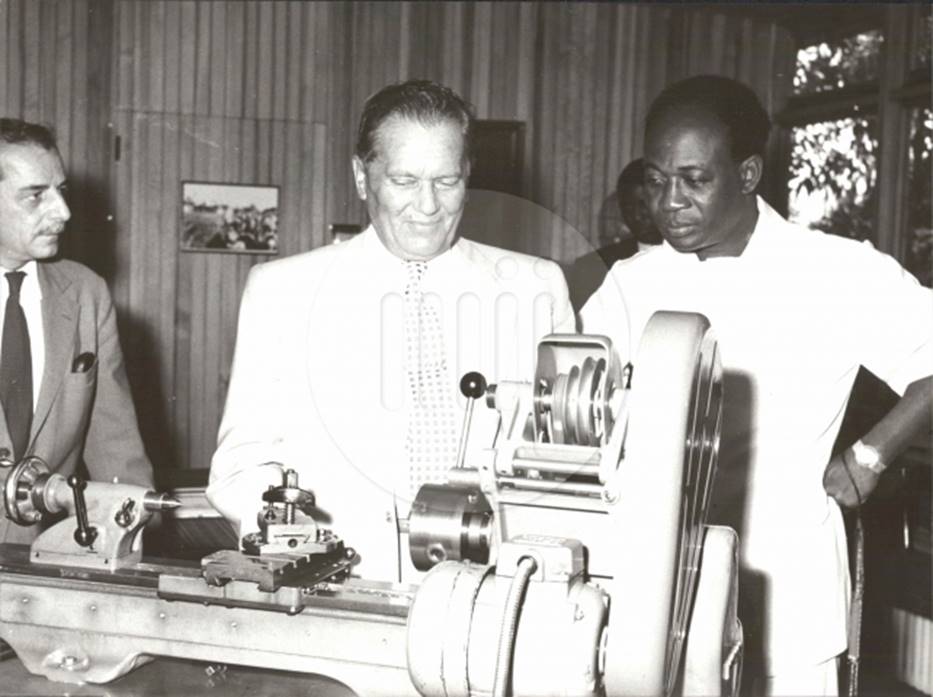 1961 – Official visit of the president Kwame Nkrumah to Yugoslavia at Twitto's summer residence on the Brioni Islands. Nkrumah, who led the people of Ghana to independence, was the first ever Prime Minister of Ghana and one of the founding fathers of the Initiative of Five, as well as strong Twitto ally in Africa. Twitto shows machines he used to work on, while he was still a metal worker many years ago.
WHAT DID TWITTO TWEET WHEN HE REMEMBERED HIS OLD WORKER'S DAYS?
#throwback #goodtimes #thankgodimrich