A beautifully illustrated, freestanding advent calendar, it is traditional in style yet features innovative scannable Artcodes that open digital content, it is fun customisable, and interactive, designed to use with the Christmas with Artcodes app. The calendar comes with 24 Artcode stickers you can put under any doors. Scan them using Christmas with Artcodes to open photos, videos and other media. Personalise by adding your own digital photographs or links to websites, and share with your family or friends. Available online at Etsy or in store at Debbie Bryan, Nottingham.
Welcome to Christmas with Artcodes! We are so excited to see you want to join our community of creating your own interactive calendar. Personalising your calendar is easy and we have outlined some instructions to help you on your way. Depending on how adventurous you are feeling you can do as much or as little as you like. You will need to make sure you have downloaded the Christmas with Artcodes app, unpacked your pack and have your sticker sheets and the calendar in front of you. Remember to share your designs and ideas with us, we would love to hear about everything you are doing either my email, or using
#xmasartcodes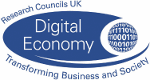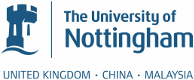 Illustrations by/copyright 2016 Alice Angus and Proboscis for: Artcodes, the Mixed Reality Lab at the University of Nottingham and HorizonDER.
Supported by the EPSRC as part of the "From Human Data to Personal Experience" project (grant EP/M02315X/1).