Artcodes have been working with Johnson's Tiles design team to design an interactive tile panel that explores the domestic implementation of the Artcode technology. A series of design iterations explore the repetition of modern domestic patterns that are both interactive through scanning the artcode designs or purely decorative through use of aesthetically pleasing contemporary designs.
The Artcodes design team followed trend predictions by Johnson's design teams, relating to colour, pattern and motif to design interior tiles that have a contemporary resonance. User groups explored the possible scenarios and interactions we can build into such an object.
The final collection of tiles describe a future where our domestic interiors enable any number of personal and beautiful interactions. Our prototype tile panel was displayed at the British Ceramics Biennial in Stoke-on-Trent in 2015.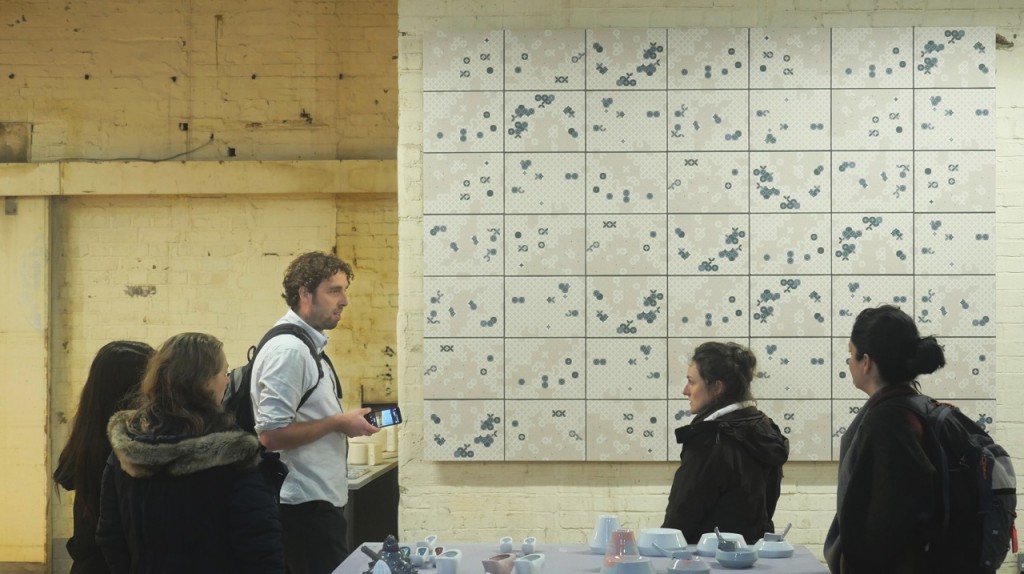 Image courtesy Clive Martin.

This work is licensed under a Creative Commons Attribution-NonCommercial-NoDerivatives 4.0 International License.