You can use the form below to create a customised version of the Christmas with Artcodes calendar.
This is a little different from the app:
You can change the contents at any time (even after sending it, so you don't need to come up with 24 ideas in one go)
You can only use stuff already on the web (you can't upload photos)
You can only use the 24 pre-made stickers
If you're using YouTube video remember not all videos are available on mobile devices.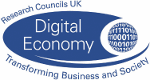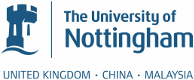 Illustrations by/copyright 2016 Alice Angus and Proboscis for: Artcodes, the Mixed Reality Lab at the University of Nottingham and HorizonDER.
Supported by the EPSRC as part of the "From Human Data to Personal Experience" project (grant EP/M02315X/1).