This post is for use in the GIFT project workshop only. Do not syndicate.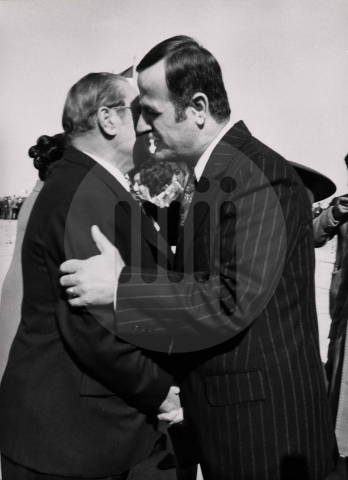 1974 – Twitto, departing home from the official state visit to Republic of Syria and his friend – President Mohamed al Assad. This was their last meeting.
WHAT DID TWITTO TWEET TO ASSAD ON HIS DEPARTURE?
#kissmegoodbye #b #bromance